LATEST PROJECT  NEEDING SUPPORT
NOKOR TEP – Women's Hospital
Today in  Cambodia:
85% of Cambodian women have difficulty accessing much needed health care.
and 65% can't afford to pay for even basic health care
this results in over 90% of women OVER 14  suffering from undiagnosed gynaecological infections, cysts or cancers
Janne Riske, the founder and guiding light of Tabitha Foundation in Cambodia, has a vision to address this appalling situation for the women of Cambodia and she is the driving force behind the Nokor Tep Women's Hospital.
The construction of the Hospital on the outskirts of Phnom Penh will be a cornerstone to providing women in Cambodia with improved health facilities & services.
The Hospital will provide modern gynaecological and oncological care, preventative, education and mobile services plus research facilities at minimal or no cost to the women.
This will be the first hospital dedicated to women's health services in Cambodia .
December 2017 Update- Still a lot to be done.
The Rotary Club of Perth and Nokor Tep Foundation Australia Limited are in partnership to provide fund raising support for the Nokor Tep Women's Hospital initiative.
Your donations count and are sorely needed to get this hospital built.
==========================================================
2018 Update: The following details are a few years old now, our school was built, but still there remains an ongoing demand for more schools in other areas.
The following donate links will take you to the Tabitha page to assist these other schools. Pick an Australian project to support 🙂 
 ALL DONATION ARE 100% TAX DEDUCTIBLE and go directly to each build, NOTHING is siphoned off to cover those "administration" charges.

100% "bang for your donation buck"
==========================================================
Direct Mining Services has been supporting the Tabitha Foundation house building projects in Cambodia for a number of years now, with one of our more substantial achievements being the construction of a 6 classroom primary school in the Pursat Province.
We returned  again to the Pursat Province in September 2015 to continue the support of the house building program and Tabitha needs your help to continue to change the lives of Cambodian people.
Cash is short but the demand for houses is increasing and the team needs the assistance of cash donations to help us to continue to make a difference for these Cambodian people.
Donations are Tax Deductible in Australia and 100% of all donations go to the building activities, no funds are siphoned off for administration, overheads or 5-star hotel accommodation for charity or foundation employees/volunteers.  This is a great "Bang for your donation Buck".
For the build we are responsible for covering the full cost of our travel, accommodation and meals independent of the building program.  Each house costs us $1,700 to buy the materials and construct, the more we raise the more houses we can build. Donations from as low as $25 for a plank up to the full house cost are welcome and needed for each year.
Donations can be made by using a credit card and the following link that will take you to the Tabitha donation page:
All Australian contributions over $2.00 are tax deductible, use the following link to the Tabitha donation page.
This can start with support of those in the Tabitha Saving Program and for the various teams in the house building projects.

For details of our 2012 Tabitha Foundation House Building exercise check out the following document.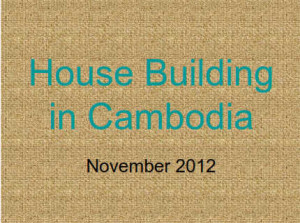 Cambodia housebuilding 2012
Previous Years Results – We Helped Build a School

Direct Mining Services has been supporting the Tabitha Foundation house building projects for a number of years now and in association with other team members decided that were ready to help with the next step- EDUCATION.
In 2012 we visited Pursat Province with Janne Ritskes from the Tabitha Foundation to be greeted by approximately 500 children even though it was a national holiday.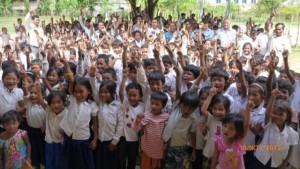 The school had just four class rooms that were originally intended to teach 240 primary school children is were being attended by 580 pupils each school day, with classes of up to 100 children, sitting four to a normal school sized desk.  It had no toilets, no power and no water and a waiting list of a further 500 school age children who wanted to go to school but couldn't, 100 of these actually traveled 5km each way each school day to attend an alternative school.
The cost to build an additional 6 classrooms, equip with desks, chairs, blackboards and general school materials back then was approximately $47,000.
Tabitha Foundation – School Development Program Details Here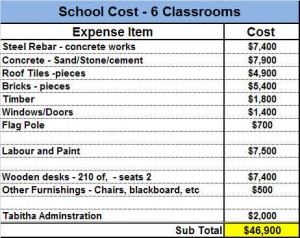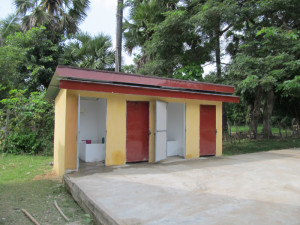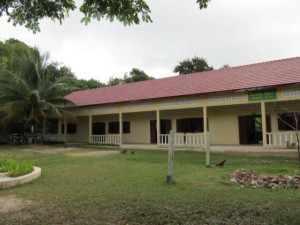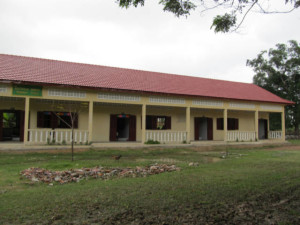 A water well and 6 stall toilet block cost an additional $5,000.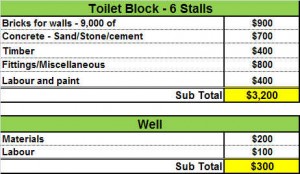 We committed to assisting the Tabitha Foundation in raising the required total of   $52,000 to build the school and provide an education for these children in 2013 and had the pleasure of taking part in the formal opening ceremony in October 2013 following building 18 new houses in the nearby village.
Tabitha allowed us to provide special recognition for any large cash donors, with the first five donations of $5,000 or greater being recognised by having a classroom named after them.
The Major Donors for the school were :-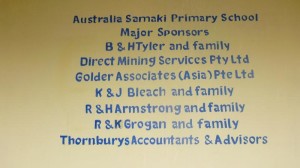 Over 300 more children per year can now go to school and have the chance to be educated than before we completed this project.
Tabitha Foundation needs your assistance to allow them to continue this process in other locations to give more children the support to improve their living conditions and make the most of the opportunity that education presents to them.
All Australian contributions over $2.00 are tax deductible.

The Tabitha Foundation will issue a receipt for all donations made.
100% OF ALL THE FUNDS DONATED GO TO THE PROJECTS – NO DONATED FUNDS ARE USED TO COVER OVERHEAD COSTS.
Now that the school has been built the classrooms have been handed over to the Ministry of Education to operate.
—- we can't change Cambodia's past, but we can influence the future!
Thank you for helping us in this endeavour.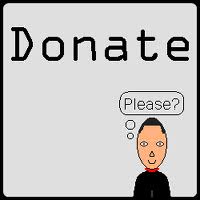 About the Tabitha School Program:
For this program to achive it's goals it is essential that Tabitha Cambodia, the local communities and the national government (via the Ministry of Education) all work together for the common good of the selected community. Though there is an acute shortage of schools, particularly in rural areas, an excess of teachers are being trained in Phnom Penh make this program workable.
In co-operation with all involved, Tabitha Cambodia builds and equips schools, and then passes ownership and the responsibility for the running of these schools – including the supply of teachers – to the government through the Ministry of Education.
Tabitha provides:-
School building
Desks for students
Desks for teachers
Blackboards
A well
Toilets
Metal flagpole
The government provides:-
Teachers

Curriculum

Text books

Maintenance
What does the community provide?
Land

Labour to assist carrying materials to the building site and during construction

Accommodation and other support for the teachers assigned to their school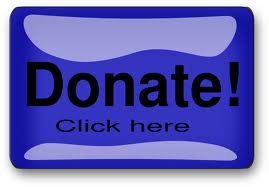 Building Has Finished but here are some pictures from the construction days.
As @ the end of January 2013 work had commenced on establishing the foundations for the buildings as can be seen in the following pictures.



As of the end of January 2013 we have raised some $11,600 towards the cost target of $52,000, so we still had a long way to go to meet the commitments to the Tabitha Foundation but by the time it was needed we had a number of significant donations that helped us get over the line and get the job done.
This was our school contribution but Tabitha has an ongoing program helping more Cambodian children and any donations will be greatly appreciated to help see those projects through, please donate today using the following link to the Tabitha website.