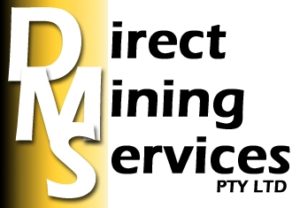 Direct Mining Services is a mining consultancy company based in Australia with experience in mining equipment selection, equipment operation and optimisation of equipment maintenance including owner maintenance evaluations.
Direct Mining Services can also provide consultancy services for strategic mine planning, mining feasibility studies and optimisation of mining operations.
The current mining environment places even more focus on the optimisation of mining operations to deliver safe, effective and efficient performance that will deliver an end product that meets customer specifications and is done at a cost that maximises the return to all shareholders.
Direct Mining Services personnel have extensive practical experience in the fine tuning of mining operations and equipment operating and maintenance to ensure companies are deriving the optimum value from their people, resources and mining equipment.
Projects Completed Include:
Equipment Selection and Optimisation
Mobile Equipment Review for New Guinea Gold Mine, Shovel and Truck replacement options
Evaluate and compile capital submissions for mining equipment.
Tender and negotiate supply and maintenance of Mining Equipment.
Prepared mining fleet valuation /inspection for large W.A. nickel mine.
Complete productivity, cycle time and production surveys on large hydraulic excavators
Assisted with negotiations on equipment supply and maintenance transactions.
Advised on mining & construction equipment selection, purchase & disposal.
Mine Equipment Tender Evaluation and Procurement
Feasibility Studies
Mining Feasibility study for 60 Mtpa open pit gold mine
Mining Feasibility study for 4Mtpa Indonesian open pit gold mine
Open Pit and Underground Mining Feasibility Study for 5mtpa Australian gold mine.
Review small scale open pit mining proposal.
Review open pit optimisations and designs for the Eastern Goldfields gold operation
Compile maintenance and operating cost details for mining equipment evaluations and assist with negotiations with suppliers for a Tanzania gold mine.
Mining Contracts
Bench mark and assist with negotiations of Contractor Mining Alliance.
Assist with review of end of contract alternatives.
Audit mining fleet tyre services contract for large W.A gold mine.
Various operating and maintenance cost audits on selected loaders & excavators.
Management Consultant
Mining tender evaluation and negotiations.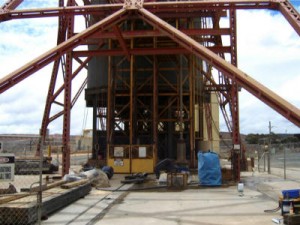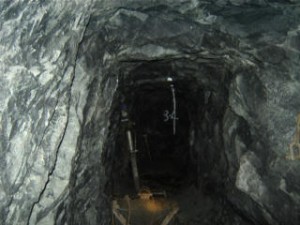 Mining Equipment Maintenance Contracts
Review proposed equipment maintenance contract details and specifications.
Review maintenance alternatives for mining equipment for an underground mining operation
Maintenance and operating cost analysis for extending large haul trucks to life of 100,000SMU.
Joint investigation of large size hydraulic shovel maintenance contract issues.
Audit mining equipment fleet maintenance contract for large W.A. gold mine
Prepared Repair & Maintenance cost forecasts (new & used equipment.)
Mining Control Systems
Assist with the implementation of ISS BabelFish software to aggregate real time information from field equipment, process control systems and management systems.
Developed BabelFish software web pages required to access and use Babelfish
Compile proposal for a Ghana Gold Operation to transfer Metallurgical Accounting System to ISS BabelFish software
Onshore and offshore support, training and development to a Chinese Zinc Mine
Developed bilingual daily, weekly and monthly production reporting systems for all site departments .
Develop a bilingual Budget and Forecast system.
Provide support to the Process Control Department
Process Control Department. – Implemention of BabelFish software.
Conceived and developed an online Training Management System for Processing Department
Develop the Production Reporting System.
Develop the Metallurgical Accounting System to provide monthly reconciliations.
Develop a standard Plant Performance data collection and reporting system for monitoring and managing the Plant metallurgy and processes.
Owner Mining Studies
Equipment evaluation and selection, including cost profiles for Tanzanian Gold mine
Review operating and cost scenarios for various mining operations.
Review and implement transition from Contractor Mining to an Owner Mining operation
Evaluation of Inhouse Mining Options for existing Contractor Mining Operation
Owner mining study, evaluation and implement transition from Contractor mining operation for 80Mtpa surface gold mine.
Review of owner mining options for contractor run surface mining operation.
Review of inhouse Owner Mining assessment for a Ghana gold mine
Evaluate equipment and compile detailed Owner operation cost profiles.
Prepared owning & operating cost details for new & used equipment.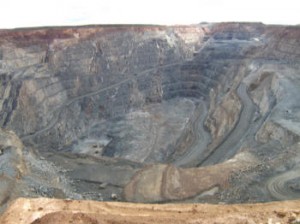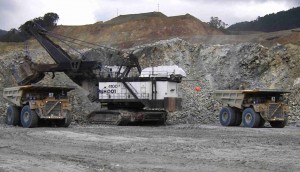 .
Strategic Mining Studies
Evaluation of accelerated mining scenarios, equipment requirements and costs.
Maintenance personnel structure, workshop requirements and alternatives
Drill and Blast options review.
Crusher feed contract options review.
Strategic review of large scale Gold Mining operation
Capital Improvement Process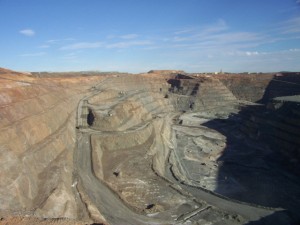 The Principal of Direct Mining Services is Roger Grogan, a Mining Engineer with nearly 40 years of experience (really doesn't seem that long) in both surface and underground mining, with a primary focus over the past years on mining cost estimates and reviews, mining contracts and tenders, mining equipment selection, maintenance and operating cost evaluations for a number of mining projects as well as the optimising of Whole of Life equipment costs.
.
Contact: Roger Grogan Email:
Roger@directminingservices.com
Mobile: +61 (0) 412 48 38 37
Office Phone: +61 (0)8 9375 3760
Fax: +61 (0)8 9375 3780
Mail: PO Box 1363, Morley, Western Australia, 6943  
OR
CONTACT ME ONLINE – USE THIS LINK
.
.